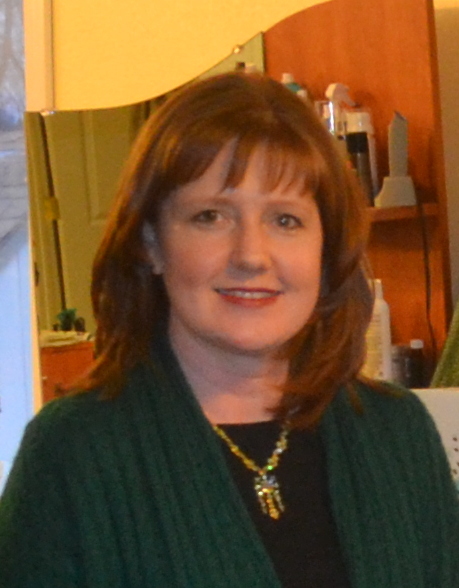 Leah is a 1993 graduate of Vici Capelli Beauty School.  She worked 10 years in Brookfield and has been working in Menomonee Falls and Germantown since 2004.
Recycling Special! bring in any recyclable haircare bottle (yes aerosol hairspray included) and receive 10% off another haircare product.
We have a referral program – Contact Leah for details.
Gift Certificates available – Visa / Mastercard accepted.
Please call 262-352-8432 for appointments.
Hours: Tuesday – Saturday (call for availability)
| Service | Price |
| --- | --- |
| Blowdry Style | $22 |
| Children's Haircut (12 and under) | $16 |
| Color and blowdry | $65 |
| Color w/haircut | $75 |
| Eye Lip and Chin Wax | $20 |
| Eyebrow Wax | $14 |
| GK Blowout | $125 |
| Highlight and blowdry | $75 |
| Highlight plus and blowdry | $94 |
| Highlight plus and haircut | $104 |
| Highlight w/haircut | $85 |
| Lip or Chin Wax | $10 |
| Men's Haircut | $25 |
| Perm w/haircut | $86 |
| Updos starting at | $50 |
| Women's Haircut | $35
 |
| Youth Haircut (13-18) | $18 |